Top 25 Profitable Niches To Start Your Online Journey
What is a Niche and Why Should You Have One?

A "niche" is the term applied to the specific area of interest that you want to make the focus of your online business.

There are thousands of potential choices, and the numbers are growing exponentially. The onset of Covid-19 has meant people are increasingly turning away from bricks-and-mortar buying to shopping for products and services online.
Invest some time and energy into determining how to market your unique skills and interests to serve the consumers you're targeting. Selecting and carving out a profitable niche means you'll be able to build your business more quickly and easily, because it:
Lets you concentrate your time and energy on a specific field of expertise
Connects you to an audience that's already has a specialized interest
Makes your business easier to find in online searches
Helps you to connect with potential sponsors, advertisers, and other businesses
Gives your business a clear focus in the development of content or choice of products you sell
Makes marketing easier because it offers clear, focused information about what you're selling and how it will benefit consumers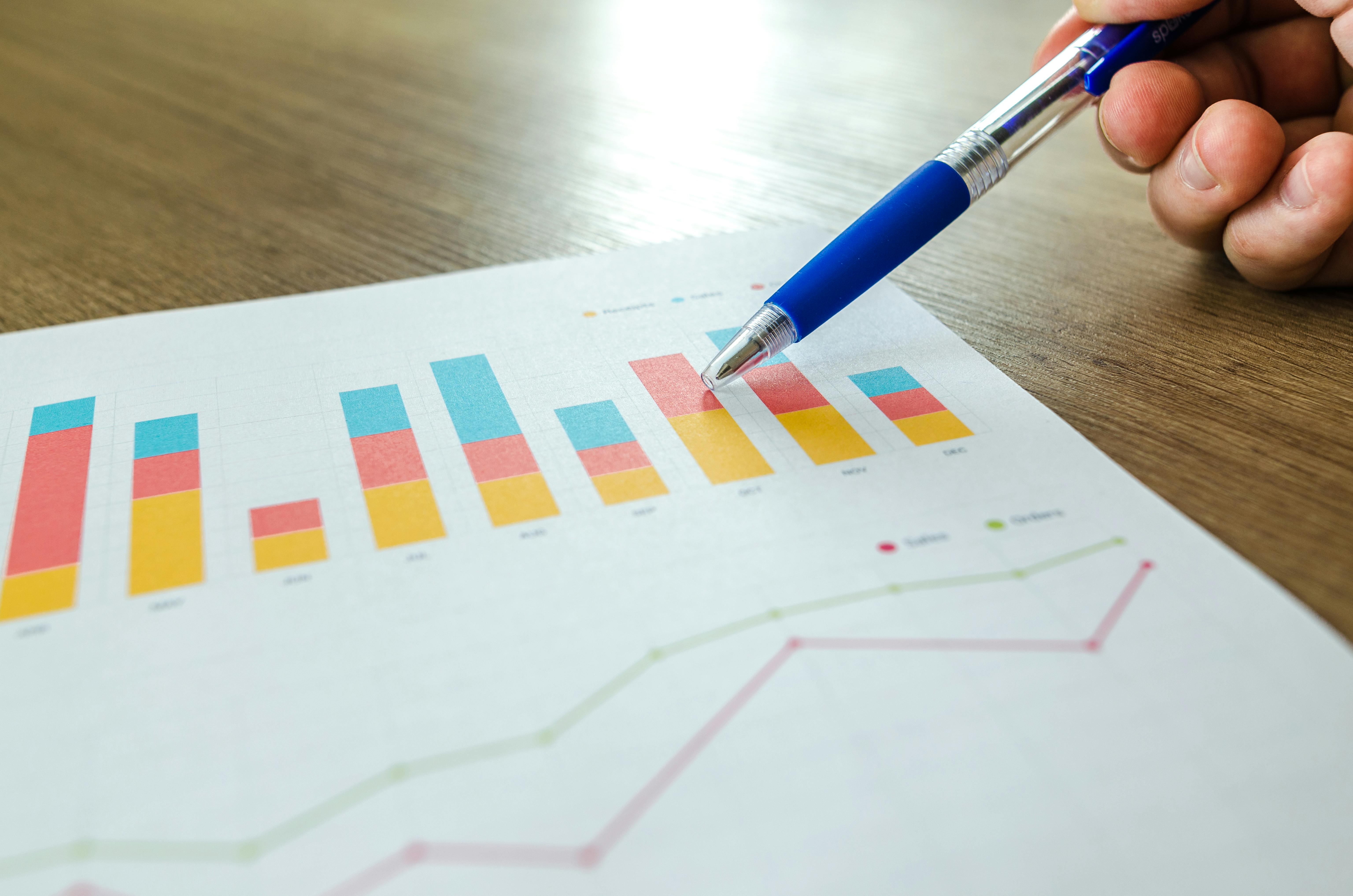 How Do You Choose A Niche?
(Tip: It's all about the market – not the product.)
Generally, if a product or service isn't being offered online, it's not because nobody else had thought of it. Most often, it's because others had already tried it but it's failed because there simply wasn't a market for it. You need to find a profitable niche.
Of course, there's always the potential for success with new ideas. But your best chance of succeeding – especially if you're just starting out – is in a market that exists already and has been proven profitable. That means you need to discover where sales are high, and get a slice of the pie. You can establish your position in a successful niche either directly with products and services or as an affiliate marketer.
While there are definitely trends in marketing niches, the top-sellers aren't trendy. They're called "evergreen" because year after year – predating digital marketing – they have continued to successfully engage with consumer wants and needs.
Choosing a Profitable Niche for an Online Business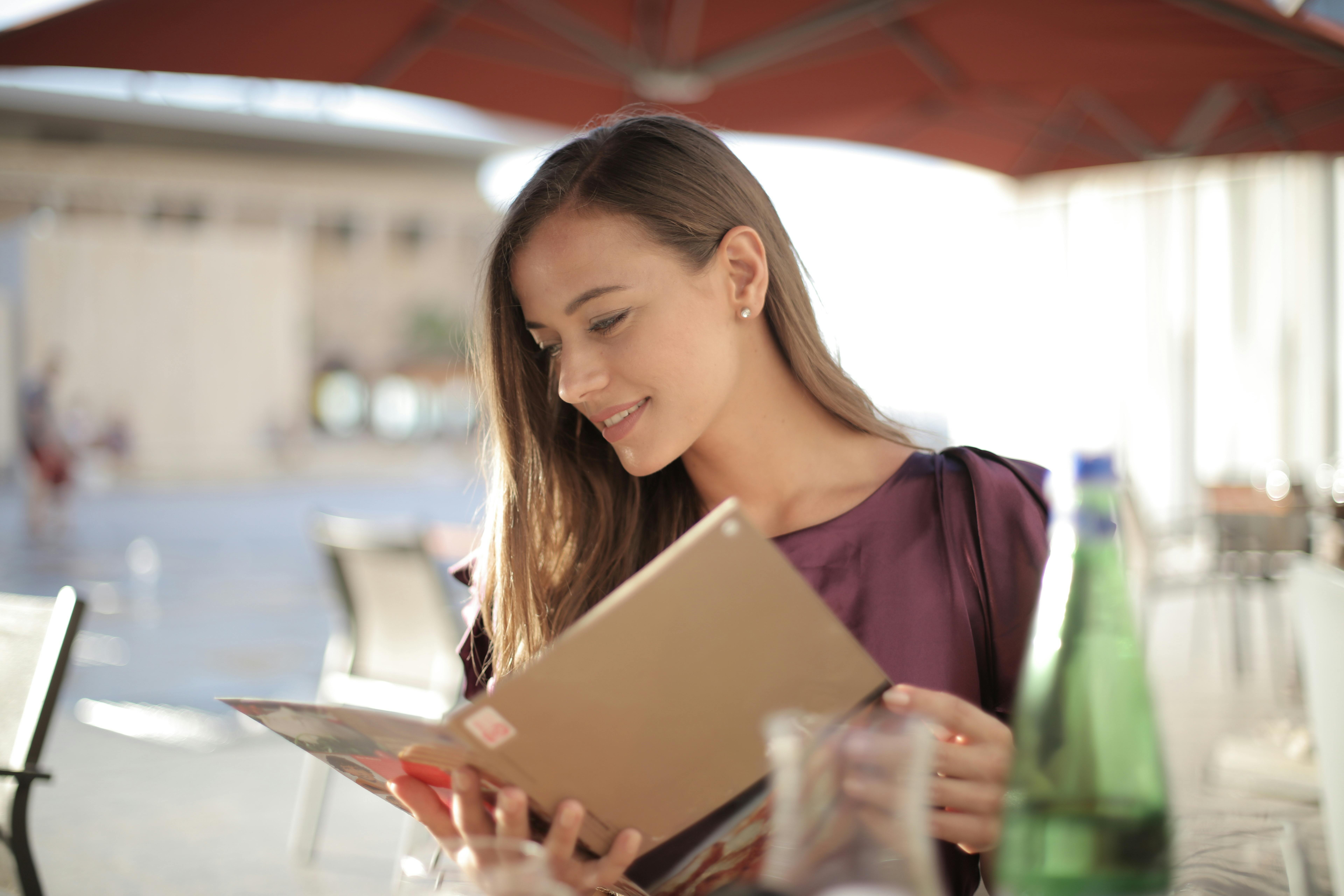 You need to find the right balance: you'll want to choose a niche (or sub-niche) that is of interest to you and leverages your existing skills – but also has a large enough consumer base that it will yield profit.

Take an inventory of your interests, hobbies, specialized training, or professional experience that could potentially be made into a business.Make a shortlist. Be sure these are subjects you're truly interested in, because if the material doesn't engage you, it won't provide the motivation you need to be successful.
Google your topic. Make sure it's sufficiently popular online and in search engines that you'll be easily found by large numbers of viewers. Search for keywords that are related to your topic: you should be able to find websites, articles, blogs, and other businesses in the market. Those results mean a large potential clientele.
Search by keyword. You should see 10,000 or more searches each month for your main keyword, indicating a potential niche for your business idea.
Look offline, for example in bookstores and libraries, to gauge the popularity of your topic
Check out affiliate marketing sites such as Clickbank for products in the niche you've chosen. Plenty of available products indicates an existing market.
Review social media, such as Instagram, to get an idea of the type of content and hashtags related to your topic that's popular and has many followers.
Look for more specific sub-niches (like videos, e-classes, etc.) for your topic to help you get a focus on the area you'd like to specialize in
Now that you've done the research, you should have a clearer idea of what your niche is, and who it will target.
But if you're still trying to narrow it down, consider one of the following options.
1. Weight Loss and Fitness
Long before there was an internet, people have obsessed about shedding weight and shaping up. Now, with a New Year looming and many months of inactivity due to Covid-19, this will become a priority for people in every demographic group around the world. This is a huge market that includes diets, supplements, and exercise programs. The market for personal trainers is particularly lucrative right now, as many regular gym-goers have seen their gyms close or restrict attendance due to Covid-19. If you're a workout enthusiast, you can help others stay motivated by offering classes on video or via Zoom.
Perhaps more than at any other time, people are concerned about their health and want to be proactive in taking responsibility to prevent disease and increase longevity. As a result, we're seeing a plethora of products to address these concerns: everything from herbal products, to lactose or gluten-free items, to juicing. The are many niches to profit from – including coaching, supplements, books, and informational blogs. Find the niche that lets you leverage your expertise, and market it either directly or through affiliate marketing through an e-tailer.
3. Dating and Relationships
This is definitely an "evergreen" topic.
Whether they're wanting to fine-tune an existing relationship or seeking out a new one, people have always sought out advice. Relationships are a key component of life for literally every demographic group, and they can be complicated and stressful. Hence, the market is huge. Think about selecting a sub-niche within one specific demographic –for example, soon-to-be-married couples or married couples dealing with relationship tensions. Possible options could include promoting websites or "how-to" guides – or even writing your own book based on your experiences.
Many people are obsessed with their pets, and consider them family. That's why they spend millions of dollars on what they think will make Sparky happy – whether it's toys, treats, gourmet foods, clothing, or "accessories". Happy pets make for happy owners. You'll have a willing audience by either selling direct or through affiliate marketing.
An important sub-niche in this category: pet behaviour. Pet owners also want to ensure their pets are obedient and house-trained – and they're willing to spend money to make that happen. So if you consider yourself to be a proficient horse (or dog) whisperer, offer your services via blog, e-book, or online coaching.
The quest for self-improvement is never-ending, and the market is massive. Everyone, it seems, wants to be their "best selves". Whether they want to enhance their confidence levels, set life goals, or succeed professionally, people are constantly looking for ways to relieve stress and improve their quality of life. Start a blog to share experiences, offer tips, and suggest helpful resources. You may have enough personal experience to fill a book. There will always be a market for courses, videos, coaching, and other products for people wanting to improve their quality of life.
Personal Finance
The quest for self-improvement is never-ending, and the market is massive. Everyone, it seems, wants to be their "best selves". Whether they want to enhance their confidence levels, set life goals, or succeed professionally, people are constantly looking for ways to relieve stress and improve their quality of life. Start a blog to share experiences, offer tips, and suggest helpful resources. You may have enough personal experience to fill a book. There will always be a market for courses, videos, coaching, and other products for people wanting to improve their quality of life.
Strategies for Building Wealth
Everyone wants to make money, but many people don't know how. They want advice on how to profitably invest in products like stocks and bonds. Or they may just want to learn how to build a nest egg and budget more efficiently. If you have the expertise, and are able to provide it in the form of blogs, newsletters, or online coaching – you'll have an audience eager to learn.
Let's be honest: who hasn't dreamed of hitting a big payday online? There are tens of thousands of entries in the "how I made money online" sweepstakes. Increasingly, people from all walks of life are turning to the internet to generate income – and many of them need are looking for advice. If you've had success in making money online, you can spin that success into an additional source of income by sharing what you've learned. Teach others the strategies you've developed to build your own business. You can do that in the form of blogs, e-learning, and even one-on-one coaching.
8. Beauty Products and Treatments
With the aging of baby boomers, and the heavy social media emphasis on appearance for younger generations, beauty products and treatments have become a booming business. The beauty industry rakes in billions of dollars annually, meaning that the market is enormous. There are thousands of bloggers (think "Influencers") who have spun their preoccupation with appearance into very lucrative careers. This niche is all about personal experience – so be willing to share successes and failures, and offer your own face as a demo canvas. Build your personal brand through collaboration and marketing affiliation.
Many individuals and businesses pay others to create websites for them. But once it's built, it still needs to be maintained and updated. This can be a challenge without appropriate training. With the boom in website creation, it's a good time to establish a niche as a trainer for customers who are setting themselves up on platforms like Wix or Squarespace. Also, consider training for other platforms like Instagram or Facebook.
10. Search Engine Optimization
Search engine optimization (SEO) has become enormously important in the last few years as a result of the growing power of search engines like Google. Businesses are keen to raise their ratings on search engine result pages (SERP), so they're looking for SEO specialists to help them achieve that goal. An SEO specialist is ultimately responsible for the design, development, and promotion of a top-ranking website. They need to be up-to-the-minute when it comes to knowing what major search engines like Google use as SERP criteria. They also need to be adept at analyzing website problems and finding solutions. In other words, this is a highly valued niche expertise that businesses are willing to pay for.
With the requirement to stay home to prevent covid spread, food – buying, preparing, and consuming it – has become more popular than ever. Now is a great time to indulge your love of cooking and/or eating by starting a blog. The sub-niches are almost limitless – from bread-baking to veganism to kitchen equipment – there will be readers who share your interests. Consider creating an e-book for your cooking tips, or become an affiliate marketer for products you have used and are willing to endorse.
12. Exam and School Entry Prep
With school attendance severely restricted as a result of Covid-19, many students are in need of additional help to complete academic work and prepare for entrance exams. If you have expertise in a particular subject, set up a niche business to target students looking for guidance and motivation.
People love their gadgets – whether it's a smartphone, tablet, computer speakers, or smart home devices, people are obsessed with their gadgets. Everyone wants the up-to-the-minute versions. There are a couple of options: you can be an affiliate seller with an e-tailer like Amazon, or you can import merchandise through sites like Alibaba.com, which connect you to foreign sellers. To market your merchandise, use a blog, or set up a review site where you can provide your affiliate link.
14. One-on-One Athletic Training
Professional sports can provide a lucrative career – that's why so many young athletes want to go pro. But Covid-19 has made athletic training a real challenge. If you're athletically talented – perhaps you were a college athlete or even a professional—then personal sports coaching could be a good niche business for you. Like a tutor, you can provide private or small-group lessons to help players grow and develop their skills.
15. Home Decor Consultant
Covid-19 has caused people to spend a lot more time at home than in the past. As a result, they're taking a second look at where they live, and thinking about how to make it more comfortable and attractive. If you have talent as an interior designer or decorator – for your own home or someone else's – now is a perfect time to put yourself out there. Start a blog to highlight your work and interests, and offer your services to homeowners who are looking to spruce up their living spaces.
As with home decor, the homebound restrictions imposed by Covid-19 is inspiring people to re-appraise their living spaces. Many people are deciding it's time to follow through on renovations that have been on the backburner for too long. If it's retiling the kitchen or creating an entirely new space for working at home, many homeowners will be looking for advice on how to make the changes they want. If you have the expertise, now is the time to establish yourself online as someone who can guide newbies as they tackle the home renovation challenge.
Covid-19 has also meant many people have had to re-think their career trajectories. A lot of them need outside help in trying to find a new career direction. As a career coach, you can establish a niche business to provide guidance on developing in-demand skills that employers are currently looking for. You can also help clients identify those skills, and determine how to best market and position themselves in an increasingly competitive job market.
You may not need career coaching but, as we all know, having an outstanding resume is essential to landing the job you want. With so many people having to make career transitions, there is a strong demand for assistance and advice in creating an impactful and effective resume. As a content creator who specializes in resume development, you can invite clients to submit resumes for review, offer suggestions for resume "makeovers", and offer feedback that will help clients present themselves more effectively to potential employers.
19. Garden and Plant Consultant
If you have an aptitude for growing things, this could be your niche. As Covid-19 has restricted our living boundaries to home territory, many people are interested in enhancing their homes and gardens with plants and are willing to pay for advice. Gardening is no longer just for older folks: increasingly, younger generations are interested in making their home environments "greener" by incorporating plants. You can offer tips and advice on everything from choosing plants to complement the indoor decor, to starting a terrarium. This topic lends itself to imagery, so consider starting a blog or website that features a variety of colourful species and advice on care and feeding.
20. Closet and Space Organizing
With the focus being so much on the home front these days, organizing that cluttered closet or living area has become a task which many people have decided can no longer be put off. If organization is high on your skillset, you can bring a fresh set of eyes to problem areas, offer advice on decluttering, and tips on how to make best use of limited space. "Before" and "After" photos will help motivate clients to pay you for your insights.
Covid is having an impact not only on how people live, but where they live. Many people are pulling up stakes and relocating to places they feel are less covid-prone. Staged homes often garner a higher selling price. So if you have a knack for interior design, now might be a good time to set up shop as a home staging consultant to help sellers enhance the appeal of their homes to potential buyers.
Everyone enjoys partaking in lifestyle trends – even if it's vicariously. "Lifestyle" is a broad topic that encompasses everything from food to fashion to travel. A lifestyle blog is perfect if you're targeting urban fashionistas. Find a sub-niche lets you leverage your expertise and interests, and you'll be able to generate income through brand collaboration, paid sponsorship, etc.
Video games, always popular with the younger demographic, are enjoying a surge in popularity due to covid restrictions on outside leisure activities. It's estimated it will be worth $250 billion by 2025. So if you're a gamer, you can get in on the action by getting others to play. Blog about specific games, or offer online tutorials and tips for newbies.
If you're someone who watches a lot of TV, web series, movies, or live entertainment, you've got plenty of material to blog about. Decide on a sub-niche and target audience, and make yourself the go-to resource for people who want to decide what to watch – or perhaps just want to see how their opinions stack up against yours. You can generate income by affiliate marketing, using ad networks, selling digital products, etc.
25.Proofreading and Fact-checking
With so many individuals and businesses entering the digital marketplace, accurate and well-written content is a priority because it reflects directly on the content creators. They want to present the best possible face to the public, and to ensure their work is error-free. If you have strong language and grammar skills, consider enlisting on one of the many websites that connect freelancers with potential employers.
There are thousands of online niches to explore – and tens of thousands of sub-niches.
Don't worry: high numbers of competitors generally indicates a healthy public appetite for what you have to offer.
Take an inventory of what you like and what you're good at. Narrow it down to a specialization in one specific market, do some research to confirm it's a highly-searched (and therefore popular) topic, and get yourself online.